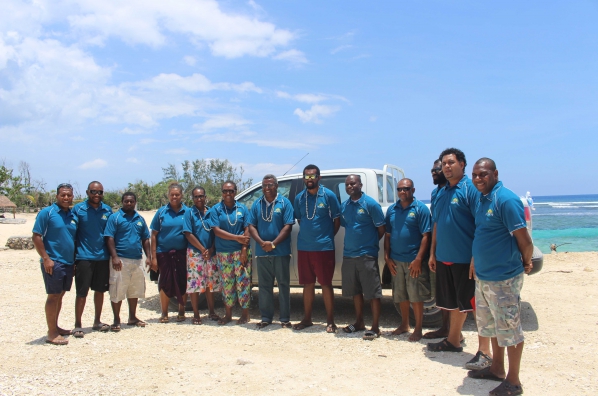 The Department of Energy (DoE) is within the Ministry of Climate Change Adaptation, Meteorology, Geo-hazards, Energy, Environment and National Disaster Management Office.
The Department has physically relocated from the Old George Pompidou Building to the Meteo Complex in September 2014.
The DoE is responsible for the development of energy policies, legislations and regulations to guide the development of energy services in Vanuatu and improve service delivery.
The Department is also responsible for the identification, implementation, management and evaluation of energy projects, monitoring and facilitating energy activities as well as providing awareness and training activities.
Who We Are
1

Our Mission

Our mission is to create a sustainable energy future for Vanuatu by increasing electricity access, reducing our dependence on petroleum through the use of renewable energy and promoting energy efficiency and conservation.

2

Our Vision

Energizing Vanuatu's growth and development through the provision of secure, affordable, widely accessible, high quality, clean energy services for an Educated, Healthy, and Wealthy nation

3

Our Objectives

Access to secure, reliable and affordable electricity for all Citizens by 2030
Reliable, Secure and Affordable Petroleum Supply throughout Vanuatu
A more affordable and low cost of energy services in Vanuatu
An Energy Secure Vanuatu at all times
Mitigating climate change through renewable energy and energy efficiency
What We Do
1

Administration

Planning and policy strengthening
Progress the management of the Department
Strengthen institutional capacity
Manage Department's assets
2

Electrification

Facilitate options for increasing use of renewable energy and alternative fuels
Ensure sustainability of existing energy systems
To electrify rural households
To electrify urban and peri-urban households
Facilitate re-tender of Luganville Electricity Concession

3

Energy Efficiency

Promote energy efficiency and conservation best practices
Ensure effective enforcement to Minimum Energy Performance Standards and Labelling (MEPS&L) Act
Promote the use of energy efficient bulbs

4

Petroleum

Ensure reliability of public information
Promote health, safety and environmental standards