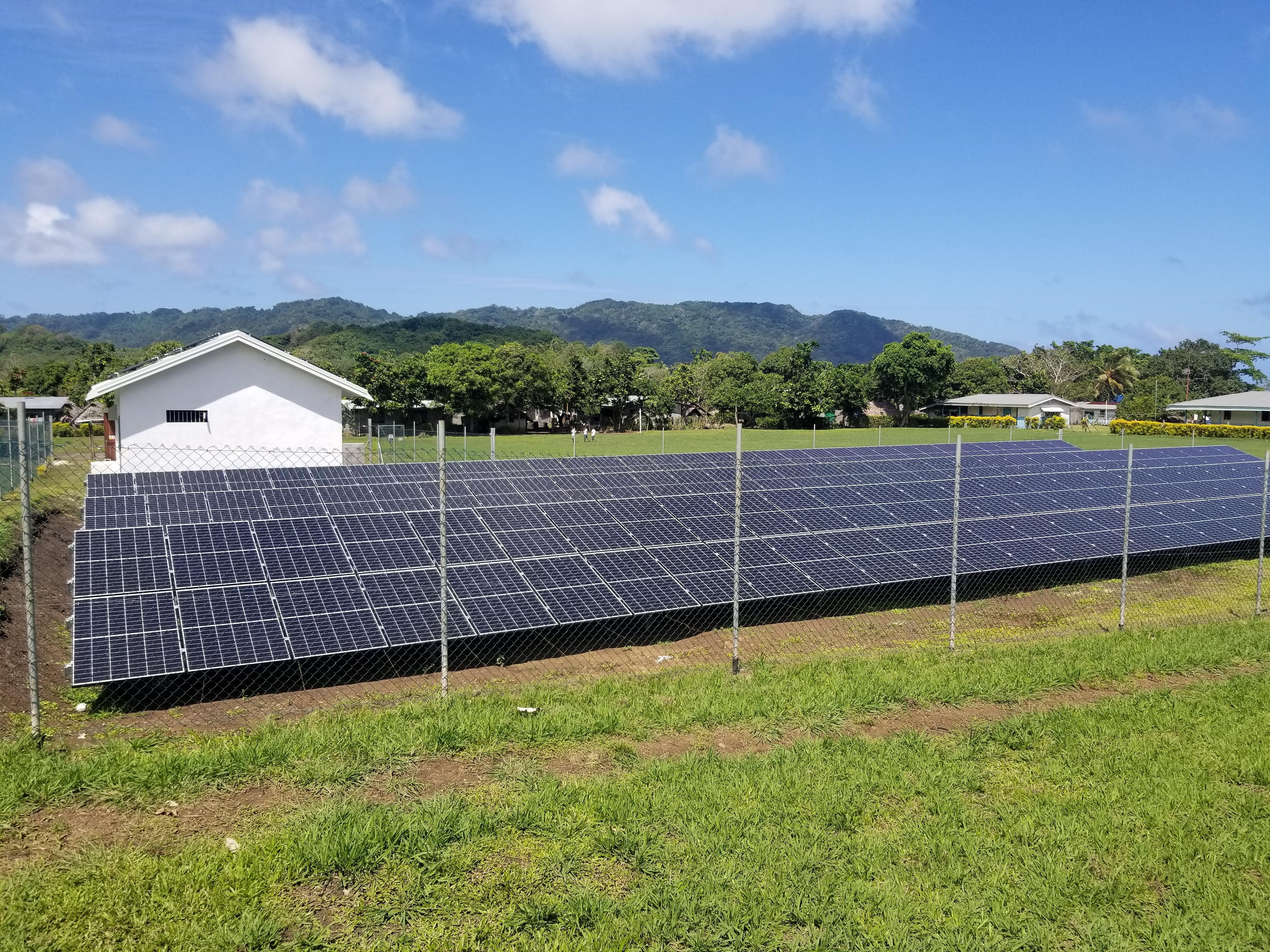 Port Vila, 21 September 2020 - The Government of Vanuatu through the Ministry of Climate Change in collaboration with the UN Development Programme (UNDP) and support funding from the Government of Austria, has implemented a solar micro-grid for Wintua and Lorlow communities located in South West Bay on Malekula Island.
The Wintua/Lorlow community Solar Photovoltaic (PV) Micro-Grid will be officially launched on 22 September 2020, facilitated by the Department of Energy and the community of Wintua/Lorlow.
The installed solar PV system is a stand-alone 230/400 VAC 50Hz solar micro-grid combined with 48V batteries operating 24 hours and 7 days a week.
The solar PV micro-grid system has enabled 2,814 people in Wintua and Lorlow communities to access electricity from solar – they are now able to light up their houses and carry out activities to earn income for their families.
Public institutions at Wintua such as the Wintua Secondary School, Wintua Primary School, Health Centre, Provincial Office, Police Post, Community Hall, market area and the Airport terminal building are all currently linked to the solar PV micro-grid system.
As a featured success of the installed solar PV micro-grid system, Wintua Secondary school will now save up to 2 million VUV that it usually spends on fuel alone every year and students are now able to study and do research whenever they want to without any restriction to the use of electricity.
The Director of Energy, Mr. Antony Garae reiterated that access to electricity is the simple catalyst for economic growth and development.
"This is a fascinating electrification idea that promotes the first-ever Electrical-Cooperative for the last mile communities through the partnership with the Government of Austria", he said.
This solar PV micro-grid project was funded by the Government of Austria and aligned to the Government of Vanuatu's National Energy Road Map for increasing the energy access for rural communities in Vanuatu.