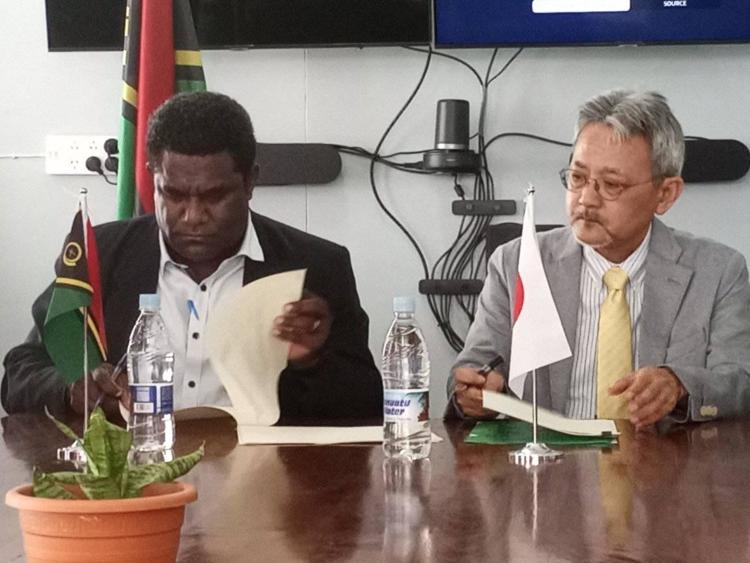 An agreement was signed yesterday for the Japanese Government to provide Vt63 million grant for the detailed design stage of the construction of Sarakata Hydroelectric Power Plant in Santo.
It was signed by the Resident Representative of the Japanese International Cooperation Agency (JICA) in Vanuatu, Takechi Naoki, and the Minister of Finance, Johnny Koanapo, in the presence of the Minister of Foreign Affairs, Marc Ati, Director General of the Ministry of Climate Change and Director of the Department of Energy, Anthony Garae.
Yesterday's grant agreement signing was a step closer to the implementation of the project that will take up to 2021 to complete, said Minister Koanapo.
While thanking the Japanese Government for providing the funds, Mr Koanapo said the project has potential to transform well-being of the people.
The project will construct a new hydroelectric power plant at the Sarakata river, to assist the existing plant. JICA Resident Representative Nao said the project will support the National Energy Road Map and the National Sustainable Development Plan.
The government of Japan has contributed significantly to Vanuatu's energy sector, said the Minister of Finance.
Source : Daily Post, here