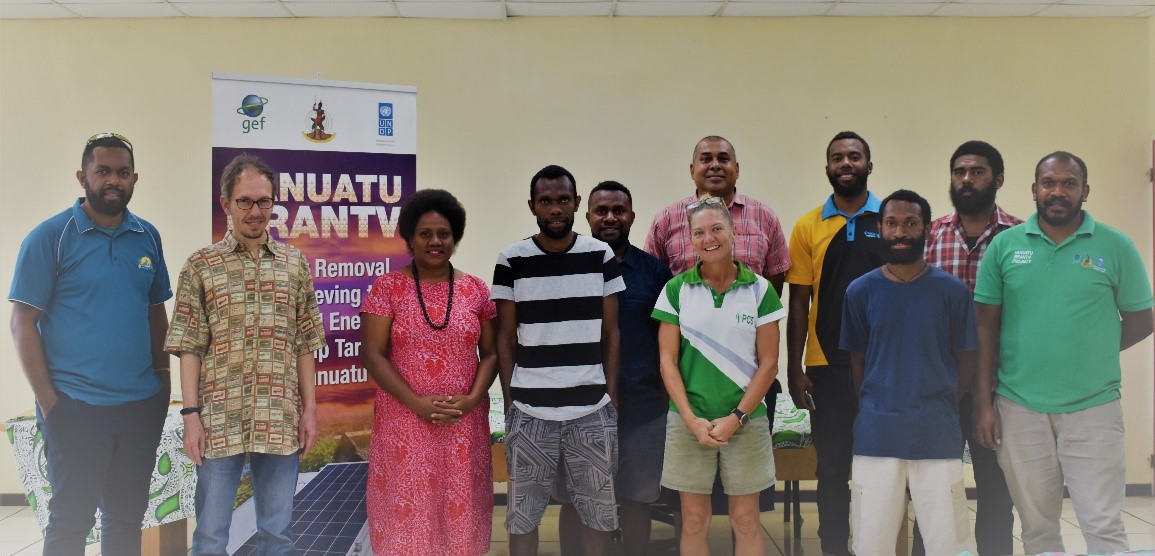 The Department of Energy through BRANTV project funded by GEF/UNDP organizes a first ever training in Vanuatu on the Designs and Installations of Pico Micro Hydro systems. Training is delivered by a Consultant, Dr. Christoph Schroeder from Germany. Dr. Schroeder has wealth of experience in designs and installing of the same systems in other countries and has acquired his Ph.D., from Stuttgart University, Germany, Institute for Modelling Hydraulic and Environmental Systems (2018), on "Large-scale Pico Hydropower Potential Assessment". He has involved in field works in China, Ecuador, Costa Rica and Sri Lanka.
Training starts on 6th January 2020 and will lasts for a week. It brings together participants across all the sectors, the staffs of the Energy department, private companies and students recently graduated in the fields of Electronics and Civil engineering. A wide audience is represented purposely to build local capacity in the technology and reduce the issue of lack of capacity and technical know-how found in the country. On another hand, private sectors are invited to grasp the knowledge so they can tap into diversifying their business perspectives in the space of renewable energy, to designing, constructing and maintaining pico/micro hydro systems and equally important, importing and selling parts and equipment of pico micro hydro systems in Vanuatu. While the students will be a career opportunity for them preparing them into the world of employment.
The Project Manager, Doreen Leona welcomes everyone to the training and looks forward to see an impact of this training to be displayed during the practical installations of pico micro hydro systems at 13 demonstration sites across Vanuatu.
The Director Energy, Mr Antony Garae in his opening remarks acknowledges BRANTV project for bringing this training on board. He encourages participants to be faithful to the training making strong emphasize to grasp the learning and skills of designs and installations of pico micro hydro systems. These skills are important for current BRANTV project and also for future Energy projects towards achieving the Government National Energy Road Map (NERM) of 100% rural electrification by 2030.
A practical component of the training is a site installation of one of the demo sites which will happen in quarter 1 of 2020 once procurement of parts and equipment are made available in country. In the meantime, after the training, the DoE team including Dr. Christoph will continue with a site inspection on all demo sites of pico-/micro hydro systems in Pentecost.