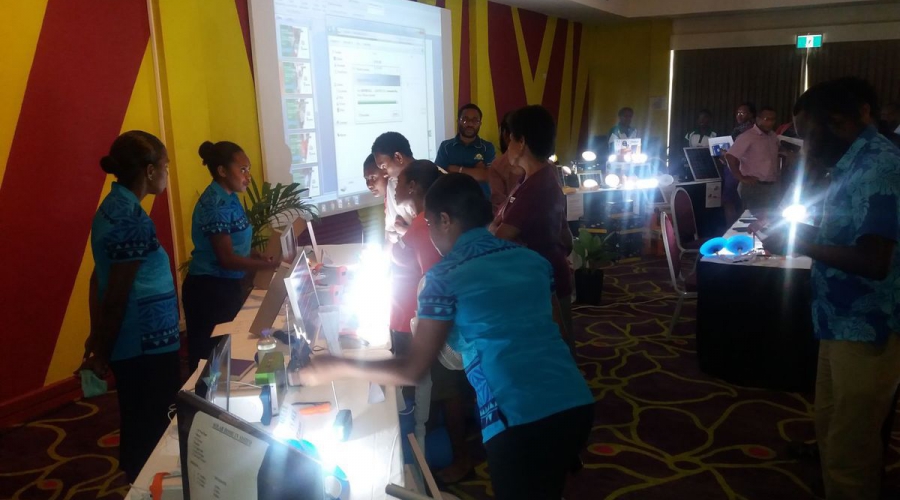 The Vanuatu Rural Electrification Project (VERP) launched in 2016 to address the high demand of lighting and phone charging in rural communities is now extended to urban areas.
But that is not all. The project has also included four payment options to make life easier for interested buyers. This was recently announced by the Department of Energy who has secured funding from New Zealand Government towards this project.
The four purchasing alternatives are:
Pay Outright: Beneficiary pays the full purchase price amount in cash.
Lay-By: Beneficiary pays required deposit and pays off the outstanding amounts in installments within a specified period. The beneficiary will own the product after the final installment is made.
Hire Purchase: Beneficiary takes possession of the VREP product upon paying the required deposit and completes paying the remaining outstanding through a series of installments. Ownership of the product remains with the vendor until the final installment is paid.
Pay-As-You-Go (PAYG): Beneficiary takes possession of the VREP product and a product unlock code is provided upon the first payment. The code is then entered and product is used until code expires. The product is permanently unlocked after the beneficiary makes the final payment.
All vital information relating to the project, the products and payment options are available via a catalogue that was released last Friday. Contact the Department of Energy to obtain a copy of the catalogue.
Currently there are two registered vendors- E-Tech and PCS that are suppliers of these high quality solar systems. Department of Energy has confirmed more vendors will be announced in the near future.
The project provides the opportunity to individuals, households, aid-posts, churches and communities at large to purchase approved solar products at a half price while the project meets the rest of the cost.
A main goal of this project is to support the locals access lighting at affordable prices. So far 45 islands have been reached with at least 14,084 people who are beneficiaries from this project. This figure is expected to increase by the end of this month.