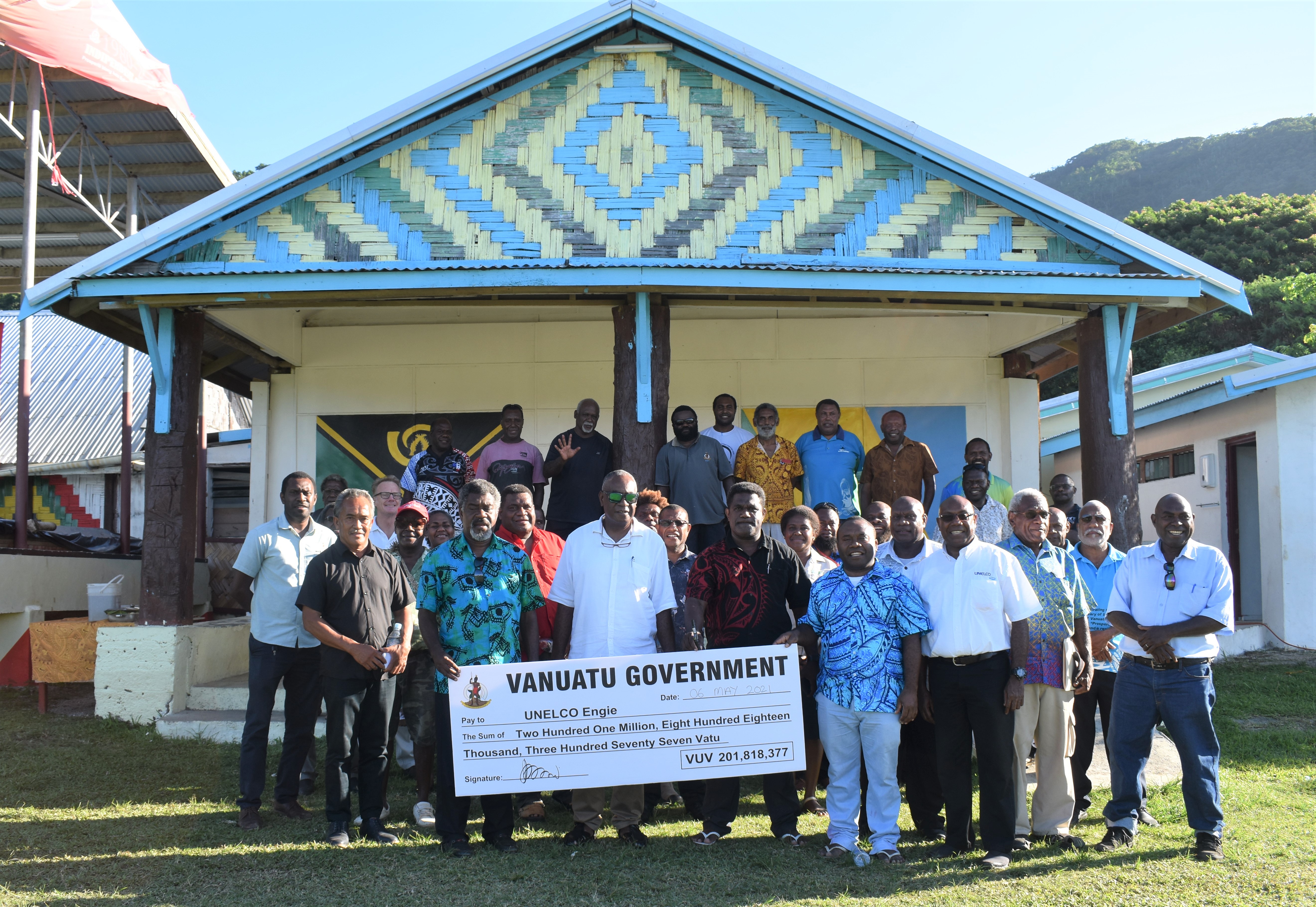 Port Vila, 06th May 2021. The Vanuatu Government made a payment to the UNELCO Engie for the electricity concessional assets of Malekula following the expiration of the Electricity Concession Agreement between the Government and UNELCO in July, 13th of 2020.
According to Article 8, Clause 28 of the Tanna and Malekula Concession contract the Vanuatu government is obliged to pay for the concessional assets six months after the concession expires.
The payment of VT201,818,377 was made on Thursday 06th of May at Nembaur House at Lakatoro, Malekula.
Prior to the Electricity Concession Agreement of Tanna and Malekula, the electricity supply was operated and managed by the Government through the Public Works Department. The assets were then owned by the government until it decided to enter into an Electricity Concession Agreement with UNELCO in July 2000 for a year's contractual term to operate and manage these assets and to provide electricity services in these two islands.
The agreement allows UNELCO to invest in new electricity assets to maintain and expand the continuity of service during its 20-year concessional term. These are recorded as concessional assets in the regulatory records.
The monetary value of these concessional assets less its depreciation value is owed to Unelco by the Government at the expiry of the concession term. This excludes Unelco private assets, donor funded assets and Government assets.
The Vanuatu Government has to acquire the concessional assets from UNELCO to its possession prior to tendering out the Tanna and Malekula electricity grids for another concessional term.